Study program
La Société Théosophique
Une vidéo où vous verrez des images d'une grande beauté, une vue aérienne splendide de notre siège social, une description des lieux physiques et de nombreuses activités pratiquées à longueur d'année.
---
Pour consulter un extrait de la lettre de bienvenue du Président International, M. Tim Boyd, cliquez ICI
---
The Theosophical Society
A video where you will see images of great beauty, a splendid aerial view of our head office, and a description of the physical locations and of the many activities practiced throughout the year.
---
To read an excerpt from the welcome letter from the International President, M. Tim Boyd, click HERE
---
Évènement à venir / Futur Events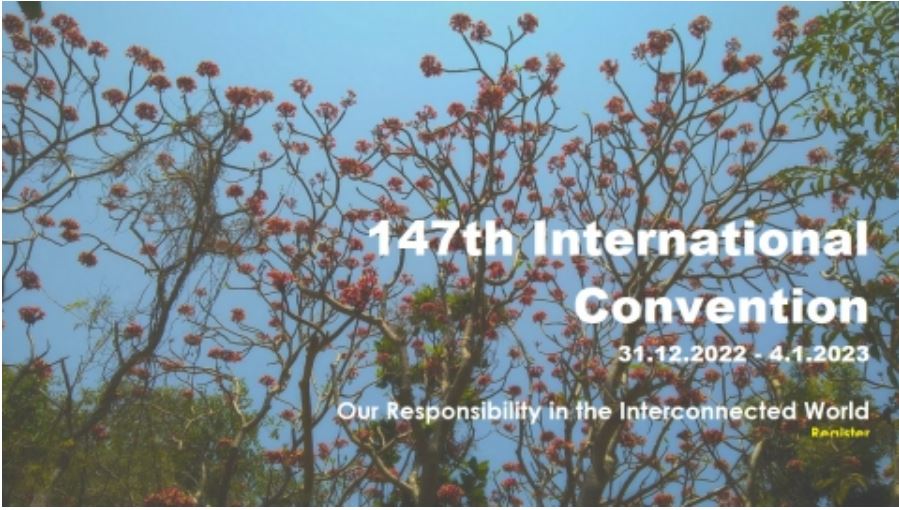 ---
Thoughts for aspirants
Man is more than his environment. It is from the innate quality of the Spirit in him, his inner storehouse, that he draws those ideas, his intuitions, which unify his perceptions of the external world instantaneously with a value which is qualitative and not quantitative, and which he embodies in the works of his culture - those achievements which belong not only to one particular time but to all times, and mark the path of his upward progress.
---
La Pensée du moment
Comparée à tous les autres moyens, la connaissance est le seul moyen direct pour la libération. De même qu'il est impossible de cuire sans feu, de même la libération est impossible sans connaissance.

Shri Shankaracharya - Connaissance du Soi - VIA Publications, 1981
---